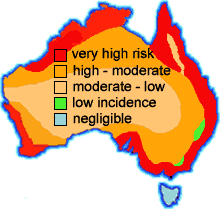 Termite Protection in Melbourne & Victoria
Have you found evidence of termite activity in your home or business? If so, there are a number of options available to you to deal with the problem and prevent further damage and infestation. At Fumapest Termite & Pest Control, we offer a range of termite protection solutions for homes and businesses in Melbourne and across Victoria, including:
Comprehensive termite inspections and reports to Australian Standard 3660: In a thorough termite inspection, we look at your buildings and surrounds and provide a written report containing information about any termite activity discovered as well as recommended termite control services in Melbourne.
Chemical soil treatments for the perimeter and sub-floor of your building: A soil treatment, also known as a termite protection barrier, is used for eradicating termites trying to enter your building. At Fumapest, we use effective termiticides and termite barriers like Termidor.
Termite baiting: If live termites are present, we can install EcoSafe termite bait stations containing Nemesis, Exterra or Sentricon bait. Once the termites find and consume the bait, eradication will soon follow.
Changes to your building: Termite protection methods can include improving ventilation in the subfloor, removing timber around the building, and improving access to inspection areas.
Regular termite inspections: When signs of termite activity have been previously identified, it's recommended to arrange inspections every 3 to 6 months for effective residential and commercial termite control and termite prevention.
How to Protect Your Home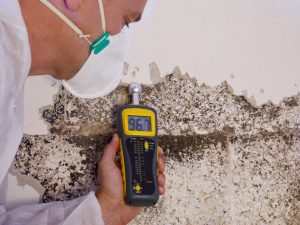 Whether you're interested in existing house termite protection or you need termite protection for new homes, there are certain things you can do to reduce the chances of termites taking over your property. First, you can install ag-drains to prevent excessive water in subfloor areas. You should also remove any timber from around your property, including timber mulch. If you do discover live termites, it's vital that you don't disturb them, otherwise they could spread and cause further damage. Call Fumapest Termite & Pest Control immediately so an effective solution can be implemented.
We can also provide preventative solutions such as concrete slab termite protection, pre-construction termite protection, and other termite protection systems. We pride ourselves on delivering effective solutions while ensuring an affordable termite protection cost.
If you need to get rid of white ants on your property, get in touch with the experts at Fumapest Termite & Pest Control today. Call us on 1800 113 112 or submit an online enquiry to get the professional termite protection advice and assistance you need.