Pest Exterminator in Melbourne & Victoria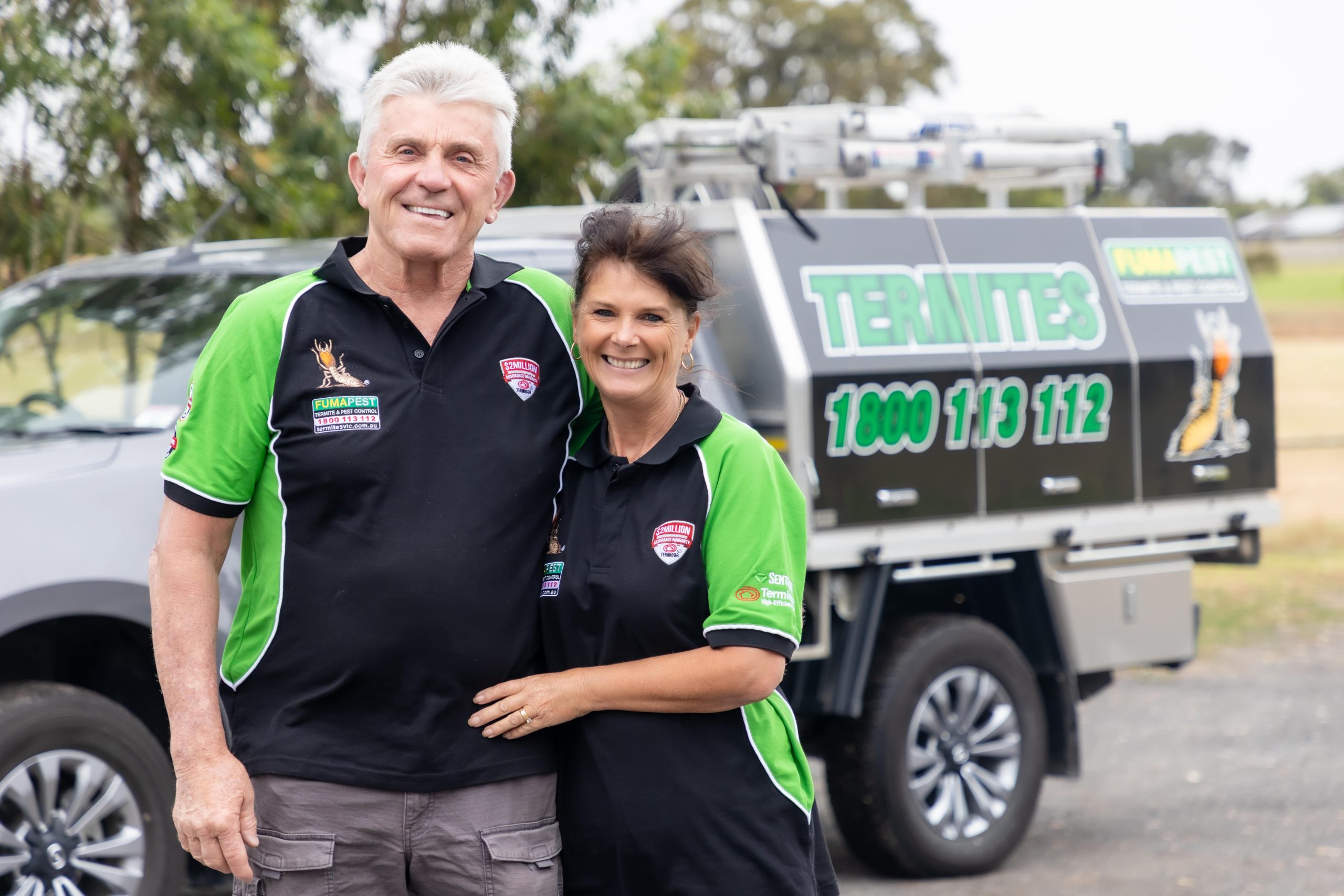 Finding out that your home or your workplace infested with pests is never ideal, but when you do it's important that you deal with it as soon as possible. Whether you find rodents (mice or rats) or insects such as wasps, spiders and silverfish, pests of any type can cause all kinds of issues. Some pests can harm the health of occupants, while others cause costly damage to your home or workplace – expenses that no one should have to deal with. When you find yourself with an infestation and need a pest exterminator with a high success rate, call on the experienced team at Fumapest Termite & Pest Control. We've been providing expert pest control services across metropolitan Melbourne and regional Victoria since 1985.
Expert Pest Control for Local Homes and Workplaces
The team at Fumapest Termite & Pest Control is highly versatile when it comes to extermination services. As a leading pest exterminator in Melbourne and beyond, we can assist homeowners and commercial property owners with the eradication of:
Termites
Ants
Bees
Borers
Cockroaches
Earwigs
Fleas
Rats and mice
Silverfish
Spiders
Wasps
White Ants
And more
With over 35 years of experience in pest management, pest inspections, rodent control and termite control, you can trust that the pest control experts at Fumapest are capable of ridding your property of pests. Along with our high success rate, we also deliver excellent customer service, ensuring you'll be completely satisfied with our pest exterminator services.
Frequently Asked Questions
Why Choose Our Pest Controller?
We've earned a reputation for our uncompromising workmanship and meticulous attention to detail. We've backed by years of experience, have access to the safest products, use the latest equipment, and employ the most effective techniques. We're also fully insured and boast an excellent success rate.
What Does a Pest Controller Do?
Our pest control experts thoroughly inspect a building and its immediate surroundings to identify if an infestation exists and where it's coming from. We subsequently formulate a tailored strategy to remove them from the area by spraying safe chemicals, setting traps, and more.
Can I Control or Eradicate Pests Myself?
For small infestations and certain types of pests, there are products that you can buy which allow you to control or remove pests without needing a professional pest exterminator. This can save you some cash, but larger infestations will need someone who is sufficiently trained and equipped to handle it.
How Often Should a Pest Control Be Carried Out?
Expert pest control may only be needed once or could be needed multiple times. It depends entirely on the type, source and extent of infestation. After we've collated enough data about your situation, we'll recommend how often you should get pest control.
How Much Does a Pest Controller Charge?
We know that some nearby exterminators charge through the roof. We do our best to keep prices as low as possible, making our services accessible to anyone and everyone. Please note that the exact price will depend on the nature and scope of the infestation.
Speak to the Best Nearby Exterminators Today
Next time you're searching for "pest controllers near me", choose the team you can rely on for expert pest control at Fumapest Termite & Pest Control. Our pest control experts all come with professional indemnity, public liability and workers compensation insurances, plus all of our pest control products − from our rodent baits to our Termidor for ants − are environmentally friendly and safe for use around pets and children. Discover how our nearby exterminators can help you today by calling us on 1800 113 112.